Workshop: Tender Fundamentals 2018
Grow your business. Engage with government. Get tender-ready. Our workshops are designed to help you become a 'real' tender contender in 2018.
WHO SHOULD ATTEND?
Anyone that works on competitive bids within corporations or SMEs
Professionals wishing to enhance their capabilities to align with better practice
Those that are have limited tendering and bidding experience
Responding to tenders can be complex and overwhelming. Where do you start? Is the offer persuasive? Is my writing effective? Does my finished document look professional?
For 2018, Tender Success are again offering the Tendering Fundamentals Workshop: an opportunity to improve your capabilities and boost your tender win rate.
Presented by Tender Success principals, this dynamic workshop comprises a 'big picture' overview of a proven response process along with practical examples of tools and techniques in action.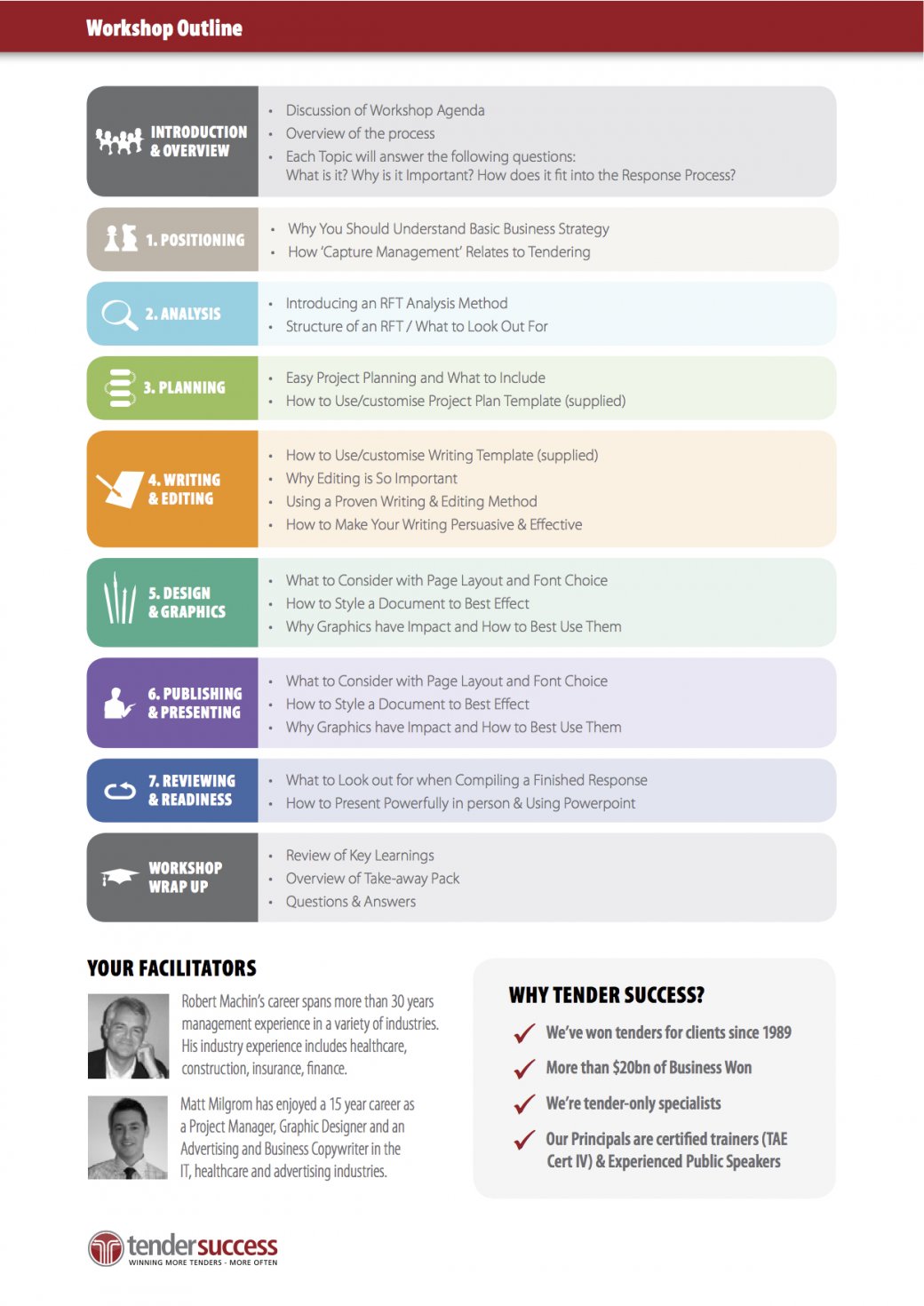 Download a complete course overview here.
REGISTER YOUR INTEREST FOR 2018
We will be running a series of workshops throughout the year and places are limited. Please Contact Tender Success to register your interest in attending.