Latest Articles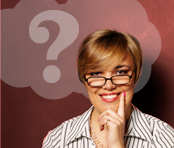 Tender Development:

Learning from the past
Each time we complete a tender submission at Tender Success we spend countless hours "chewing the cud" about what went well and what could have gone better. Hindsight is a wonderful tool – but only if it's used. (More...)
Strategy:

Getting to No
It may seem counter-intuitive, but sometimes choosing No-Bid can be best for your business. But how do you get to 'No' when your heart says 'Yes'? (More...)
Tender Development:

Tentative about Tendering?
Why not take a different approach? If you consider tendering an opportunity to 'raise the bar' or 'lift your game' the benefits may improve your business performance, let alone your win rate. (More...)
There's No Secret to Winning Your Next Tender:

Just Science
In fact, most winning pitches, tenders and proposals involve a similar formula:

Left-Brain Thinking x Right Brain Creativity x Planning = Winning Bid
And winning tender documents typically contain these common elements:


A Proven Understanding of Your Prospect's Needs

Persuasive Content
Your Offer Showcased Professionally

"25 years experience with
$20bn+ of contracts won:
we're a secret you might
want to keep to yourself"
It sounds simple, but winning demands time and expertise. And that's a real challenge when you're battling with 'business as usual', are responding to many different opportunities, or don't know how to prepare a set of tender documents.


So, How Can Tender Success Help You
Win Your Next Tender?





Gain the Kind of Unfair Advantage that Wins '
More Tenders More Often

'.