Latest Articles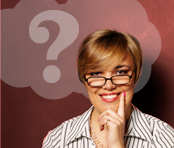 Tender Development:

Learning from the past
Each time we complete a tender submission at Tender Success we spend countless hours "chewing the cud" about what went well and what could have gone better. Hindsight is a wonderful tool – but only if it's used. (More...)
Strategy:

Getting to No
It may seem counter-intuitive, but sometimes choosing No-Bid can be best for your business. But how do you get to 'No' when your heart says 'Yes'? (More...)
Tender Development:

Tentative about Tendering?
Why not take a different approach? If you consider tendering an opportunity to 'raise the bar' or 'lift your game' the benefits may improve your business performance, let alone your win rate. (More...)
Tenders:
Articles, Tips & Tools
Quick
Tender Tips

Creating a tender submission can be an intimidating experience, but it doesn't have to be.

Make your next proposal submission easier by drawing on our articles, processes, tips & tools. Our Knowledge Base has been forged by Australian tender experts winning business for corporations across the country. Feel free to use these resources for your next successful submission.
Some of our free resources:

Practical writing from our resident tender specialists. Everything from Writing Tips and Strategic Direction to Compliance, Visual Design & Legibility. (More...)

An expanding library of the some of the more common tender-related terms and concepts we're often asked about. (More...)


A handy toolkit of useful documents, templates and tools to help you tackle your next tender submission. (More...)