Latest Articles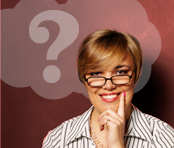 Tender Development:

Learning from the past
Each time we complete a tender submission at Tender Success we spend countless hours "chewing the cud" about what went well and what could have gone better. Hindsight is a wonderful tool – but only if it's used. (More...)
Strategy:

Getting to No
It may seem counter-intuitive, but sometimes choosing No-Bid can be best for your business. But how do you get to 'No' when your heart says 'Yes'? (More...)
Tender Development:

Tentative about Tendering?
Why not take a different approach? If you consider tendering an opportunity to 'raise the bar' or 'lift your game' the benefits may improve your business performance, let alone your win rate. (More...)
Tenders:
Free Articles & Insights from Australian Tender Writing Specialists
Articles below are arranged in category order. If you spot something you'd like to see included in future articles, please
let us know
.