Latest Articles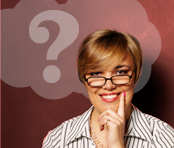 Tender Development:

Learning from the past
Each time we complete a tender submission at Tender Success we spend countless hours "chewing the cud" about what went well and what could have gone better. Hindsight is a wonderful tool – but only if it's used. (More...)
Strategy:

Getting to No
It may seem counter-intuitive, but sometimes choosing No-Bid can be best for your business. But how do you get to 'No' when your heart says 'Yes'? (More...)
Tender Development:

Tentative about Tendering?
Why not take a different approach? If you consider tendering an opportunity to 'raise the bar' or 'lift your game' the benefits may improve your business performance, let alone your win rate. (More...)
About Us:
Who We Are & What We Do
Key Points
Tender Success is a boutique consultancy made up of tender specialists with decades of experience winning Australian tenders. We've a unique blend of left and right-brained thinking, injecting logic and creativity into every project we tackle.

What would you like to know more about?

Find out about our bespoke services, skills transfer approach and our constant focus on business benefits. (more...)


A small visual collection of some of the winning work we've put together in the past.
(more...)
Our principals boast decades of experience in varied industries, and our freelance pool is diverse & flexible.
(more...)
Since 1989, we've won more than $20bn worth of business, and worked with some exciting organisations.
(more...)

A selection of the more common questions we're asked about who we are and what we do.
(more...)